Her caustic White House correspondents dinner speech will be no shock for fans of the former Daily Show contributor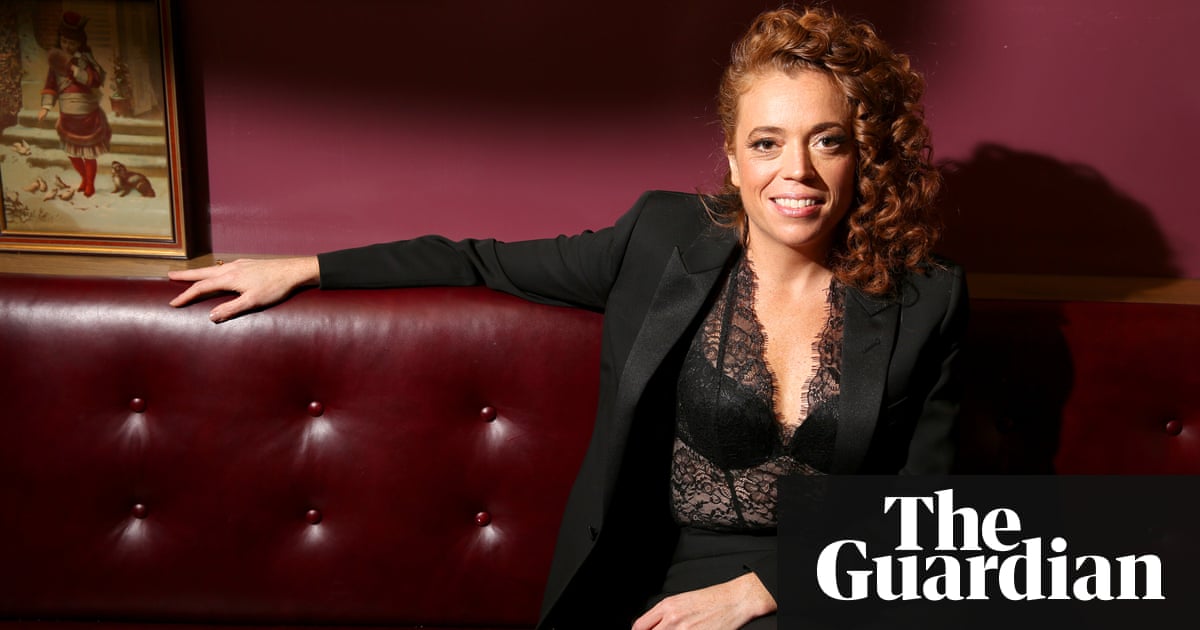 When Michelle Wolf arrived at the Edinburgh festival in 2016 she was the latest in a long line of bubbling-under US standups to use the fringe to hone their craft and build an international audience. She returned home with a nomination for best newcomer, and a reputation firmly established for smart, sly, social commentary laughing in the gaps between political principle and personal weakness. Suffice it to say that, in the last 48 hours, that reputation has extended its reach thanks to her caustic routines about senior figures in the Trump administration at the White House correspondents dinner.
I saw her perform twice at Edinburgh in her own show So Brave, and then supporting Louis CK during his short run. What marked Wolf out, at a festival where more and more comics trade in storytelling or emotional intimacy, was the leanness and efficiency of her comedy. She was, in short, a pro giving us just enough personal revelation and no more, alongside sharp and steely gags about modern feminism, abortion and dating. In light of this weekends hoo-ha, its interesting to note that just as the storm clouds of a Trump presidency were gathering her material on The Donald was strictly limited. Its hard to make a joke out of someone thats a joke, she told the Guardian in 2016. After a while youre like, This is just sad.
She was already well established as a political comic having risen vertiginously through comedy since quitting investment banking in 2011. Wolfs first regular TV gig was on Late Night with Seth Meyers, on which she appeared as Grown Up Annie the joke being she looks like the orphan with the hard knock life. In April 2016, she flitted to The Daily Show, as a writer, correspondent and soon behind-the-desk sidekick to host Trevor Noah. Some cite as a breakthrough moment for Wolf the Daily Show broadcast immediately following 2016s presidential election, when, discussing Hillary Clintons defeat, her voice cracked with tears. Wolf claims to be embarrassed that it happened, and she certainly doesnt spare Clinton in her standup. Women everywhere, she joked in her Edinburgh set, will look at Hillary Clinton as president and think, you can do anything you want to do. As long as your husband does it first.
She has continued to cultivate a UK profile, guesting on Frankie Boyles American Autopsy and Live at the Apollo. Many of the gags in So Brave ended up in the HBO special, Nice Lady, that Wolf released last year the rave reviews for which established her ever more firmly as US comedys rising star. A New Yorker review of that broadcast went out of its way to praise Wolfs overt feminism, in contrast to what the writer identified as standups default mode in the age of Louis CK: self-deprecating, self-loathing, morally null.
Its worth remembering that in light of the White House correspondents dinner furore, Wolf is not just some cheap shock merchant. Indeed, shes on record as despairing of the trashiness of Trump-era discourse: I would kill for a really boring policy thing, she recently told the Hollywood Reporter, that we had to work really hard to make funny, instead of just being thrown all of this, essentially just junk food. This weekend, she took the junk food, and made mincemeat of it opening herself up to the criticism that shes gone as low (to paraphrase Michelle Obama) as Trump himself.
Its not really a criticism that sticks. For a start, this was a roast not a tradition with which Brits are familiar, and certainly one thats far removed from the moral high ground. Love it or loathe it, the point is to be outrageous. Then theres the fact that Wolf is a comedian who, far more so than a president, is licensed (expected, even) to provoke and transgress. Had Wolf been a man, the outcry might not have been quite so loud: Ricky Gervais has been getting away with this sort of thing for years.
But Gervais saves his abuse for celebrities, whereas Wolfs (contrary to the dubious accusation that she was criticising press secretary Sarah Sanders appearance) was explicitly political, underpinned by real moral outrage. Anyone whos seen her standup wont be surprised by it, nor by the sharpness of the jokes through which it expresses itself. Netflix will be licking its lips: it recently announced a new vehicle for Wolf, The Break, which premieres next month the first trailer for which was released this weekend.
Read more: https://www.theguardian.com/stage/2018/apr/30/michelle-wolf-the-unstoppable-rise-of-americas-provocative-political-comic