The man who created the Marvel universe has spent the past year struggling with illness and in a series of disputes. But things are much better now, he says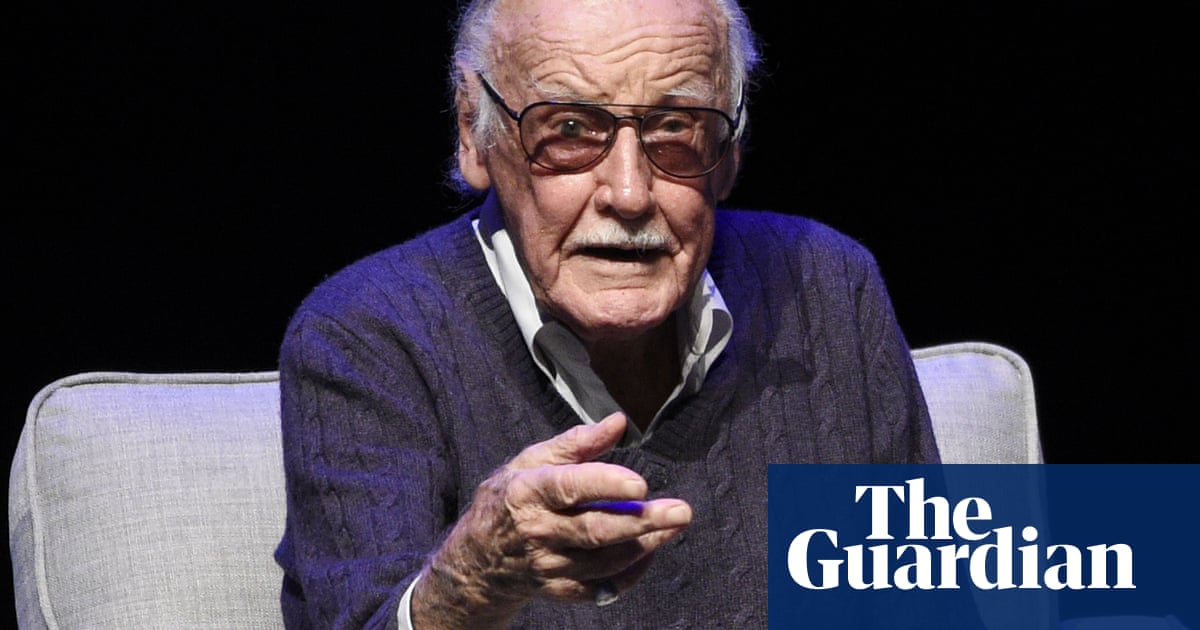 Stan Lee wants you to know that hes OK.
The 95-year-old mastermind of the Marvel universe has had a very bad year. His wife Joan died last July, after 69 years of marriage, and not long after, stories began to circulate suggesting he was being stolen from and abused. It was even reported that he had become estranged from his only surviving child. But things are looking up, he reports via email.
Im doing much better and Im glad I have daughter JC helping looking after me, he says. Im looking forward to my new business opportunities and other adventures I have planned.
Stans extraordinary adventures began in 1961, when he and Jack Kirby created the modern superhero with the Fantastic Four. Working with Kirby and Steve Ditko, he went on to unleash characters including Spider-Man, the Hulk, the X-Men and the Avengers on an unsuspecting world. As the 21st century dawned, these spandexed stars conquered the mainstream, with Marvel properties from Iron Man to Thor becoming Hollywood fixtures. And always in the background bounding on to convention stages with his trademark grin, flitting on to screens in a series of knowing cameos was Stan Lee.
Despite his ebullient public persona, Stans later life has become enmeshed in a web of intrigue more complicated than anything Spider-Man could ever spin.
According to Kirk Schenck, the attorney who represents Stans daughter JC, his recent troubles have been building for some time.
For years, JC and Joan were very protective of Stans finances, says Schenck. He was the creative type who preferred to delegate the management of the familys money. Since her mothers death, JC has had to operate alone to combat multiple men who descended on Stan in an effort to attach themselves to Stan and his various businesses and to manage his affairs.
Schenck and fellow attorney Jonathan Freund, who represents Stan, say that over the last year there have been concerted efforts to sideline JC, a picture that she echoes in comments provided by Schenck and Freund via email.
My father has always been my hero and protector, JC writes. This last year, I felt for the first time I had to protect him. So many villains were coming after him all at once. It has been quite a battle.
The situation has been dogged by claim and counterclaim. There have been reports that Stan and JCs relationship was volatile, especially after Joans death. Stan has declared that one or another of his associates is acting for him, only for this claim to be rescinded when someone else comes along. Max Anderson handled Stans personal appearances and convention guest spots for many years. He was pushed out in February. The publicist Jerry Olivarez worked with Stan from 2010, but was out of the inner circle by last December. With different sides in each dispute offering wildly differing accounts, it can sometimes be difficult to know who to believe. Some people are also reluctant to talk; both Anderson and Olivarez have not responded to requests for comment.
Another key figure is Keya Morgan, a 42-year-old memorabilia dealer from New York. In February, Stan sacked Tom Lallas, who had been acting as his attorney, with Morgan claiming a role as business manager. A police investigation into claims of elder abuse launched the same month. The situation reverse in June, when Lallas filed a restraining order on Morgan, suggesting that Stan suffered from impairments to his hearing, vision and memory, making him unable to resist undue influence.
Earlier this month the case shifted once again, with Schenck and Freund obtaining a new restraining order, including a signed statement from Stan, alleging that Lallas had attempted to (re)insert himself into my legal affairs by expressing his desire to be my guardian at litem knowing that I strongly objected to his purporting to take any act or omission on my behalf due to his past failures and self-serving conduct.
The papers lodged with Los Angeles county court go on to demand that Lallas has no further contact with the media concerning the personal affairs of Stan or his family. Lallas has declined to offer any comment.
Morgan is also unwilling to discuss the case, beyond a formal denial of elder abuse. Everything is so crazy, he says, but the things you read in the newspaper are completely false, and I have 100% proof. I cannot speak with the media until my lawyer allows it. But I will let you know as soon as we can.
Stans friends have become steadily more concerned as he has struggled with macular degeneration, hearing loss and a bout of pneumonia. Peter David who teamed up with the illustrator Colleen Doran to write Stans graphic memoir Amazing, Fantastic, Incredible in 2015 recalls meeting Stan at a convention in 2017.
He seemed fine at the time, he says. A bit more tired than Id seen him before He was losing his sight and his hearing, and knew it was one of the prices of old age but wasnt at all accepting of it. After Joans death, it seemed as if he was withdrawing into himself. I could understand that, but it seemed as if his handlers were building walls between Stan and those who cared about him.
It was late last year when Doran first became concerned. You never think its going to happen to someone like Stan, she says. I guess I always thought he occupied some sort of super-terrestrial twilight world. Hes human, after all.
According to Schenck, Stans generosity has left him vulnerable. Occasionally there are those people who are too aggressive in attaching themselves to elderly icons like Stan Lee in an effort to take control of, and even defraud, the estate, he says, adding that he and Freund are acting as lawyers for the Lee family, and not as business managers. Weve put in a bunch of checks and balances into Stans life. No ones trying to take control, no one has a desire to take control, everyone is trying to assist and advise Stan in good faith and in consensus.
Back in February, when Morgan said he was acting as business manager, Stans relationship with his daughter appeared to be under strain. Now Stan seems happy that things are back on track, suggesting in comments relayed via Schenck and Freund that JC may be his greatest creation yet.
She and her team have helped me immensely over the last few months, Stan says. Just like my wife had, JC is now playing the role of protector.
For JC, thats a role shes more than happy to take. I love my father so much, she says. I am a daughter with a 95-year-old father who is an icon to many. The thought of someone seeking to alienate him from me in order to take advantage of his kind, trusting nature makes me angry and even more passionate about protecting him in the future. There is nothing I would not do to protect my dad. Hes always been there for me. I will stop at nothing to insure he get the best medical, financial and business assistance possible.
There are still issues to be sorted out, of course, including an ongoing police investigation into allegations Stanss belongings have been removed from the house without his consent.
But is Stan Lee really OK? I feel confident my daughter and I have the right team in place to protect us as we sort out which of my past business associates did what, he declares. I am a very trusting person. I guess even at 95, I have a few lessons to learn.
Read more: https://www.theguardian.com/books/2018/jul/20/stan-lee-troubles-disputes-marvel-universe