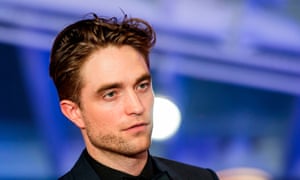 Slip of the tongue … Robert Pattinson. Photograph: Fadel Senna/AFP/Getty Images
The prospect has a certain synergy to it, because both actors have made a home for themselves as doyens of the arthouse film, even if their careers started off in very different places. It is hard to imagine a Batman movie featuring Phoenixs Scorsese-inspired, 70s crime movie-style take on the clown prince of Gotham not hitting it off creatively with the taciturn caped crusader everyone hopes to see in Matt Reeves forthcoming The Batman. The inclusion of both actors hints at a character-driven, cine-literate piece that couldnt be further from the monstrously lightweight CGI-strewn nonsense of the worst DC releases. Why bother to set up Phoenixs Arthur Fleck in such detail if he merely exists to be retooled as a common baddie in future instalments?
Of course, the inclusion of top talent doesnt always guarantee quality film-making just ask the Oscar-winning Jared Leto, sort-of star of Suicide Squad, in which he played a version of the Joker so superfluous to events it would probably have been easier and cheaper to render the villain entirely via CGI. But setting Pattinson against Phoenix would at least create the kind of positive buzz around a major movie event that Warner needs if it is ever to match Marvels box office might and critical currency.
The hype around Joker is such that Warner would be foolish not to make Todd Phillips film a jumping-off point for a fresh Gotham-themed mini-universe. Perhaps DC fans might even find themselves gifted the interconnected series of movies that the DC Extended Universe was intended to usher in, through a surprising route. If Warner has largely failed in its efforts to mimic Marvels industry-shaking success, that does not mean the studio cannot find an alternate, more organic route to world-building that better fits the superheroes and film-makers at its disposal.